Themes in Islamic History: Martyrdom in Islam Series Number 4
A Paperback edition by David Cook in English (Jan 15, 2007)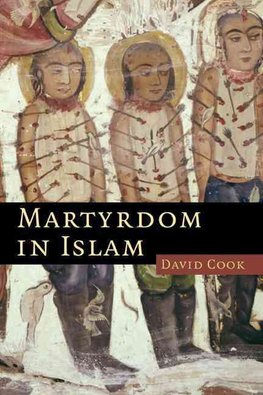 $24.85 + FREE delivery
RRP $27.99 You save $3.14 (11%)
Short Description: In recent times Islamic martyrdom has become associated with suicide missions conducted by extremists. However, as David Cook demonstrates, this type of martyrdom is very different... Read more
Product Description
In recent times Islamic martyrdom has become associated with suicide missions conducted by extremists. However, as David Cook demonstrates, this type of martyrdom is very different from the classical definition which condemned suicide and stipulated that anyone who died a believer could be considered a martyr. Ideas about martyrdom have evolved to suit prevailing circumstances, and it is the evolution of these interpretations that Cook charts in this fascinating history. The book covers the earliest sources on martyrdom including those from the Jewish and Christian traditions, discussions about what constituted martyrdom, and differences in attitudes between Sunnis and Shi'ites. A concluding section discusses martyrdom in today's radical environment. There is no other book which considers the topic so systematically, and which draws so widely on the literary sources. This will be essential reading for students of Islamic history, and for those looking for an informed account of this controversial topic.
Themes in Islamic History: Martyrdom in Islam Series Number 4 Paperback edition by David Cook
Product Details
Product Specification
Author

Series edited by

ISBN-13

9780521615518

Series

Format

Paperback,

Publisher

Publication date

Jan 15, 2007

Pages

224

Product dimensions

152 x 228 x 10mm

Weight

299g
Preface; 1. Martyrs in religion; 2. Martyrdom in the genesis of Islam; 3. Legal definitions, boundaries and rewards of the martyr; 4. Sectarian Islam: Sunni, Shi`ite and Sufi martyrdom; 5. Martyrs: warriors and missionaries in Medieval Islam; 6. Martyrs of love and epic heroes; 7. Patterns of prognostication, narrative and expiation; 8. Martyrdom in contemporary radical Islam; 9. Conclusions; Glossary; Chronology; Appendices; Bibliography.
Categories
Non-Fiction Religion Aspects Of Religion (non-Christian) Theology
Non-Fiction Religion Religion: General History Of Religion