Hometown Tales: South Coast
A Hardback edition by Gemma Cairney and Judy Upton in English (Jun 28, 2018)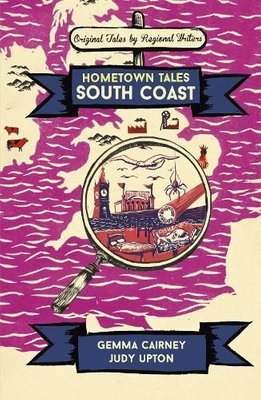 FREE delivery to United States in 6-12 working days

Ready To Go

This book will leave our UK warehouse within 1-2 working days.
Short Description: Original tales by remarkable writers... Read more
Product Description
Original tales by remarkable writers
Hometown Tales is a series of books pairing exciting new voices with some of the most talented and important writers at work today. Some of the tales are fiction and some are narrative non-fiction - they are all powerful, fascinating and moving, and aim to celebrate regional diversity and explore the meaning of home.
In these pages on the South Coast, you'll find two unique tales. 'Margate Calling' is an intimate, honest and inspiring account of living in Margate by award-winning BBC broadcaster Gemma Cairney. 'Maisie and Mrs Webster' is a bold, fiercely funny and deeply moving piece of fiction about an obese young woman who is confined to her bed and longs to see the sea, by Brighton-based playwright Judy Upton.
Hometown Tales: South Coast Hardback edition by Gemma Cairney