After the Ball
A Paperback edition by Ian Grant (Mar 8, 2018)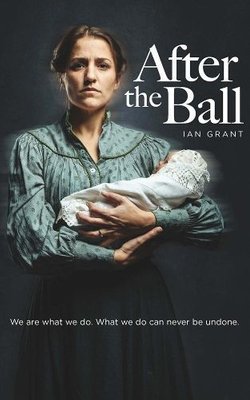 Short Description: We are what we do; what we do can never be undone; our acts have ripple (or explosive) effects long after the act itself; women and men are entirely equal; individual and state... Read more
Product Description
We are what we do; what we do can never be undone; our acts have ripple (or explosive) effects long after the act itself; women and men are entirely equal; individual and state violence to other human beings is unforgiveable.
In After the Ball we follow a south London family from 1914 to 1971. A similar tale could be told about any European city family who suffered and persevered through the catastrophic wars of the 20th century. It's a story of resilience in the face of personal trauma. It's a story of political and social bonds that get stretched beyond breaking point. It's story of female liberation and political emancipation and the triumphs and challenges these bring. After the Ball comes to the stage in the centenary anniversary year of the end of the First World War; on the centenary of the first votes for women in British political history; and opened on International Women's Day, March 8th.
The play emphasises the role of the individual within a social and political context - we see women and men campaigning for the right to vote, for equality in society and for their ability to choose a way of life. We see women and men falling in love, making good and bad decisions, working as best they can to survive in a society pummelled twice in 30 years by world war. Within that framework is the key theme - that we are all individually responsible for our own actions.
After the Ball Paperback edition by Ian Grant