Ayesha's Gift
: A daughter's search for the truth about her father
A Paperback edition by Martin Sixsmith in English (Feb 1, 2018)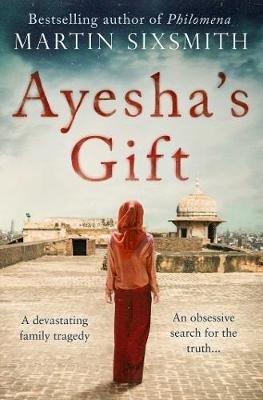 $12.63 + FREE delivery
RRP $16.00 You save $3.37 (21%)
Short Description: **FROM THE AUTHOR OF THE BESTSELLING PHILOMENA, MADE INTO THE AWARD-WINNING FILM STARRING STEVE COOGAN AND JUDI DENCH**... Read more
Product Description
**FROM THE AUTHOR OF THE BESTSELLING PHILOMENA, MADE INTO THE AWARD-WINNING FILM STARRING STEVE COOGAN AND JUDI DENCH**
Ayesha's Gift is the true story of a young woman, born in Pakistan, living in Britain, whose life is thrown into desperate turmoil by the violent death of her father. The Pakistani authorities talk of suicide, but why would Ayesha's happy, gentle father kill himself?
Ayesha's quest to find the truth takes her away from her safe English existence and into Pakistan, where she is met with threats, violence and smiling perjurers. She is warned that her life is in danger; powerful, ruthless men have reasons to want her silenced. But there are things she needs to know, that compel her to press on with her search for the truth.
Was her father an innocent victim? Can she continue to revere the image of him she grew up with, that of a good, loving parent? Or will she be forced to accept that her father was not the person she thought he was?
As the two countries she had considered home reveal themselves as foreign and inimical, Ayesha is forced to confront the tormented issues of identity and belonging. When she travels to Pakistan, Martin Sixsmith goes with her. A shared tragedy and an unlikely friendship lead them both to question the things that give meaning to their lives, and ultimately find solace in the common human values of kindness and respect.
`Written at thriller pace.' Telegraph
`Wonderful ... What I find so striking about Ayesha's Gift is that it's a book in which the writer is changed by the writing of the book.' Andrew Marr
Ayesha's Gift Paperback edition by Martin Sixsmith