Dawn of Gold
A Hardback edition by Philip Barton in English (Jan 20, 2015)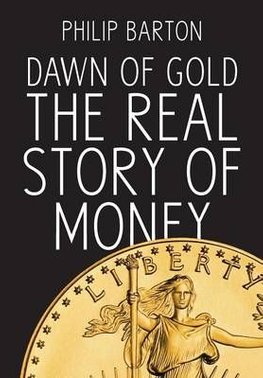 Short Description: Different schools of economics have pushed their theories on the origins and functions of money with the fevered eagerness of religious fanatics. ... Read more
Product Description
Different schools of economics have pushed their theories on the origins and functions of money with the fevered eagerness of religious fanatics.
To the average person, not much of what any of them say makes sense. That is because it doesn't. All schools of money have based their theories on flawed perceptions, best guesses and an academic casualness that makes tea-leaf reading look like a disciplined science.
'Dawn of Gold' unravels the confused tangle of knotted theories and produces for the first time the radically different, but real story of money.
'Dawn of Gold' is Money 101. It needs to be bought, read and understood by every student of not just money, but life.
Dawn of Gold Hardback edition by Philip Barton
Product Details
Product Specification
Author

ISBN-13

9780992588076

Format

Hardback, With dust jacket

Publisher

Publication date

Jan 20, 2015

Pages

246

Product dimensions

152 x 229 x 16mm

Weight

485g
Categories