Doctor Who: Scratchman
A Hardback edition by Tom Baker in English (Jan 24, 2019)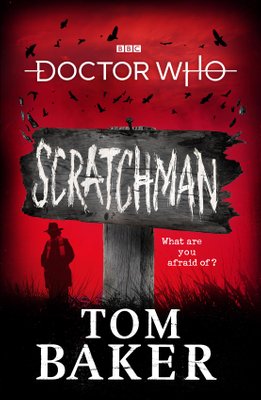 $19.00 + FREE delivery
RRP $22.23 You save $3.23 (14%)
Short Description: In his first-ever Doctor Who novel, Tom Baker'sincredible imagination is given free rein. A story so epic it was originallyintended for the big screen, Scratchman is a gripping,... Read more
Product Description
In his first-ever Doctor Who novel, Tom Baker'sincredible imagination is given free rein. A story so epic it was originallyintended for the big screen, Scratchman is a gripping, white-knuckle thrilleralmost forty years in the making.
The Doctor, Harry and Sarah Jane Smith arrive at aremote Scottish island, when their holiday is cut short by the appearance ofstrange creatures - hideous scarecrows, who are preying on the local population.The islanders are living in fear, and the Doctor vows to save them all. But itdoesn't go to plan - the time travellers have fallen into a trap, and Scratchmanis coming for them.
With the fate of the universe hanging in the balance,the Doctor must battle an ancient force from another dimension, one who claimsto be the Devil. Scratchman wants to know what the Doctor is most afraid of. Andthe Doctor's worst nightmares are coming out to play...
Doctor Who: Scratchman Hardback edition by Tom Baker
Product Details
Product Specification
Author

ISBN-13

9781785943904

Series

Format

Hardback,

Publishers

Publication date

Jan 24, 2019

Pages

304

Product dimensions

164 x 234 x 28mm

Weight

500g
Categories
Fiction Science Fiction & Fantasy Sci-Fi