Early Years Foundation Stage Framework
A Paperback edition by Scholastic in English (Feb 5, 2015)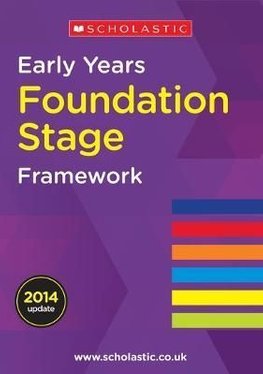 Short Description: Make the most out of the revised Early Years Foundation Stage Framework.... Read more
Product Description
Make the most out of the revised Early Years Foundation Stage Framework.
This statutory Framework was revised in 2014 to reflect changes
around Safeguarding and Welfare.
This is the first full printed copy of the revised Framework including
all guidance and areas of learning and development, including
the early learning goals.
Early Years Foundation Stage Framework Paperback edition by Scholastic