Farmers in Prehistoric Britain
A Paperback edition by Francis Pryor in English (Apr 1, 2006)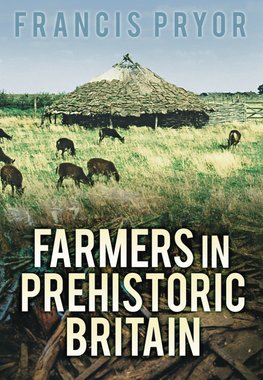 $22.76 + FREE delivery
RRP $26.21 You save $3.45 (13%)
Get 10% off your second book with code: 10APR19 when buying 2 or more items

FREE delivery to United States in 9-16 working days
Short Description: Francis Pryor - regular contributor on Channel 4's Time Team and the man behind the Britain BC and Britain AD television series - mantains that early farming in Britain has been... Read more
Product Description
Francis Pryor - regular contributor on Channel 4's Time Team and the man behind the Britain BC and Britain AD television series - mantains that early farming in Britain has been largely misunderstood, due to a loss of contact with the countryside and failure to understand prehistoric farming methods.
To redress this problem, this book reconstructs the lives of prehistoric farmers, with the author drawing on his academic research and practical experience, as a professional farmer, to provide details on crop cultivation and flock management.
Pryor also shows how, in the millennuim leading up to about 700 BC, certain areas of lowland England developed an intensive style of livestock rearing. The success of these prehistoric 'agri-businesses' made many communities extremely prosperous - so prosperous that they were able to bequeath fabulously valuable objects of bronze, iron or even gold to the world of their ancestors. This they did by carefully placing their wealth within rivers, lakes and meres.
Dr Francis Pryor has been excavating the Fens for 30 years and is best known for his discovery and excavation of the Bronze Age site at Flag Fen, near Peterborough. He is Archaeological Director of Fenland Archaeological Trus and author of Flag Gen: Life & Death of a Prehistoric Landscape.
Farmers in Prehistoric Britain Paperback edition by Francis Pryor