Flora's War
A Paperback edition by Audrey Reimann in English (May 18, 2017)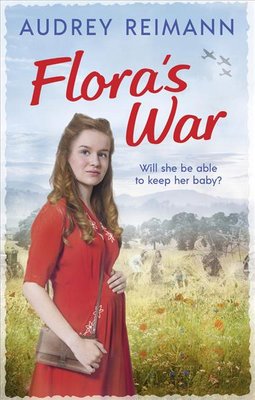 Short Description: When the orphaned Flora MacDonald jumps from the balcony of an Edinburgh reform school she falls, literally into the arms of Andrew Stewart, a sailor on leave at the outbreak of... Read more
Product Description
When the orphaned Flora MacDonald jumps from the balcony of an Edinburgh reform school she falls, literally into the arms of Andrew Stewart, a sailor on leave at the outbreak of WW2.
They fall in love but the tides of war separate them and Flora, in desperate trouble, travels to Andrew's home on the Ingersley estate. There she meets the autocratic mistress of the estate who offers help and shelter.
In a world that surrounds them with danger Flora and Andrew have only their faith in one another to help them but someone is intent on keeping them apart. They have a long, hard path to follow before the vows they made under a weeping tree can be fulfilled.
This a story of love beset by war and the evil scheming of a woman who will stop at nothing, even murder to secure her own selfish ambitions.
Flora's War Paperback edition by Audrey Reimann