From Silent Screen to Multi-Screen
: A History of Cinema Exhibition in Britain Since 1896
A Paperback edition by Stuart Hanson in English (Aug 1, 2007)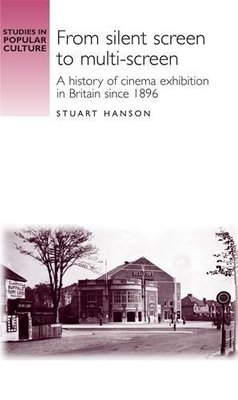 $23.88 + FREE delivery
RRP $26.00 You save $2.12 (8%)
Short Description: Detailed and comprehensive, this book is the first survey of cinema exhibition in Britain from its inception until the present.... Read more
Product Description
Detailed and comprehensive, this book is the first survey of cinema exhibition in Britain from its inception until the present.
Charting the development of cinema exhibition and cinema-going in Britain from the first public film screening by the Lumière Brothers' at London's Regent Street Polytechnic in February 1896, through to the development of the multiplex and giant megaplex cinemas, the history of cinema exhibition is placed in its wider social, cultural and economic contexts. Adopting a chronological structure, this book takes into account how changes in the structure of the film industry, especially regarding the exhibition sector, impacted upon the cinema-going experience.
From silent screen to multi-screen will be valuable for social historians as well as scholars and students in film studies, media studies and cultural history.
From Silent Screen to Multi-Screen Paperback edition by Stuart Hanson