Futurequest
A Paperback edition by Albert Sedlmayer in English, Middle (1100-1500) and German (Nov 25, 2012)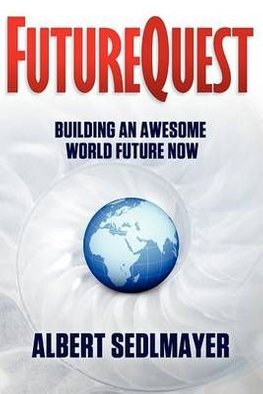 Get 10% off your second book with code: 10APR19 when buying 2 or more items

FREE delivery to United States in 10-17 working days
Short Description: The utopian dream of peaceful, sustainable humanity has always been dismissed as just a vague fantasy, woven into minority ideologies, far removed from brutal, stark reality. ... Read more
Product Description
The utopian dream of peaceful, sustainable humanity has always been dismissed as just a vague fantasy, woven into minority ideologies, far removed from brutal, stark reality.
But what if an awesome world future were really possible? If such a dream were achievable it would change everything! And what if you could participate significantly in building it - within a reasonable timeframe? Wouldn't we be foolish not to do it?
FutureQuest reveals the dream of an awesome world future and how we can build it without bloodshed, and without compromising identity and religious and ideological convictions.
Futurequest Paperback edition by Albert Sedlmayer