Genus Jasmimum in Cultivation
A Hardback edition by Peter Green and Diana Miller in English (Jun 12, 2009)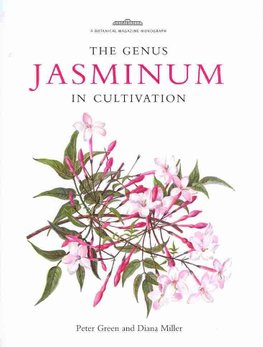 $60.65 + FREE delivery
RRP $70.00 You save $9.35 (13%)
Short Description: A new publication from... Read more
Product Description
A new publication from
the Botanical Magazine
Monograph series,
Hardy Heathers is a
fully illustrated
monograph that
describes all Calluna,
Daboecia and those
Erica species that grow
naturally in the
northern hemisphere.
Distribution, history,
conservation, classification and cultivation are
covered in detail, making this an indispensable book
for the heather enthusiast, professional nurseryman,
landscape architect, gardener, botanist, ecologist and
conservationist with interests in heaths and heath
lands. The close collaboration between the author
and the renowned botanical artist Christabel King
make this book an outstanding contribution to the art
of botanical illustration.
Genus Jasmimum in Cultivation Hardback edition by Peter Green