Halo Wars 2
A Hardback edition by Prima Games in English (Feb 21, 2017)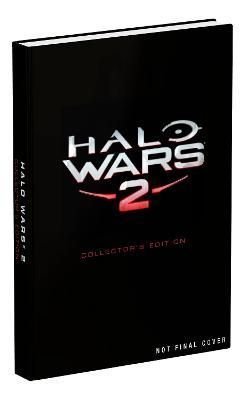 $29.36 + FREE delivery
RRP $39.99 You save $10.63 (26%)
Short Description: Return to the Ark! Battle your way to victory in the newest chapter of the wildly popular series with the official Halo Wars 2 Collector's Edition Guide from Prima Games. ... Read more
Product Description
Return to the Ark! Battle your way to victory in the newest chapter of the wildly popular series with the official Halo Wars 2 Collector's Edition Guide from Prima Games.
Collector's Edition Exclusive: Display your faction pride with eight high-quality clings featuring art from Halo Wars 2.
Premium Hardcover and Paper: Featuring gorgeous art, this is a must-have for any fan!
Complete Walkthrough: We detail every area and encounter, including single-player campaign and co-op modes.
Multiplayer Coverage: Get expert tips and strategies for every multiplayer mode, customized for the RTS experience?including the all-new Blitz mode.
Detailed Maps: Use our illustrated maps to explore and take control of Halo's biggest battlefield ever?the Forerunner Ark!
All Available Units: Master all forces, weapons, and vehicles?new and familiar?and send them against your foe!
Stunning artwork: Don't miss out on this must-have for any Halo fan.
Free Mobile-Friendly eGuide: Includes a code to access the eGuide, a web-access version of the complete guide optimized for a second-screen experience.
Halo Wars 2 Hardback edition by Prima Games