How a Realist Hero Rebuilt the Kingdom (Light Novel) Vol. 2
A Paperback edition by Dojyomaru in English (Feb 7, 2019)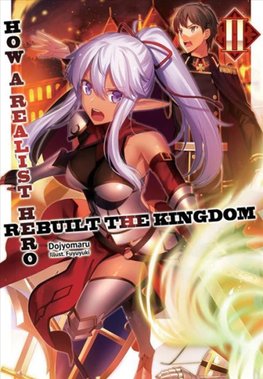 FREE delivery to United States in 4-8 working days

Ready To Go

This book will leave our UK warehouse within 1-2 working days.
Short Description: THE ART OF WAR!... Read more
Product Description
THE ART OF WAR!
Now King of Elfrieden, Souma begins to put his economic reforms into motion?only to find himself clashing with the rebellious Duke Georg Carmine, General of the Army. When the neighboring Principality of Amidonia gets involved, Souma's hopes for peace and diplomacy go right out of the window as the countries wind up embroiled in war! Facing opposition both at home and abroad, can he hold his own in the military arena as well as the political one?
How a Realist Hero Rebuilt the Kingdom (Light Novel) Vol. 2 Paperback edition by Dojyomaru