How to Break a Boy
A Hardback edition by Laurie DeVore in English (Jan 31, 2017)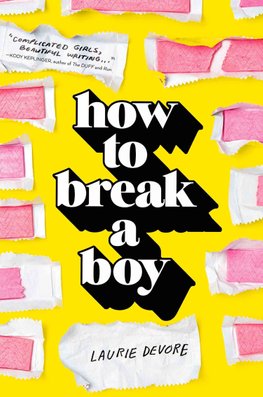 Short Description: In this YA contemporary romance full of full of love and betrayal, there's only one rule: Keep your friends close, and your frienemies closer.... Read more
Product Description
In this YA contemporary romance full of full of love and betrayal, there's only one rule: Keep your friends close, and your frienemies closer.
Olivia Clayton has mastered the art of tearing others down to stay on top. She and her best friend, Adrienne, rule their small southern town like all good mean girls do?through cruelty and manipulation.
But after Olivia catches Adrienne sleeping with her boyfriend, she plots her escape from Hicksville?which requires getting into college. She convinces sexy golden boy Whit Du Rant to be her SAT tutor and her fake boyfriend. But things get complicated when the fake romance starts to feel real, and Olivia gets caught up in getting her revenge on Adrienne.
Olivia might lose Whit if she doesn't change her toxic ways. But old habits die hard.
Can this mean girl ever make good?
An Imprint Book