KS1 Reading SATs Question Book
: 2019 Tests
A Paperback edition by Collins KS1 in English (Dec 14, 2017)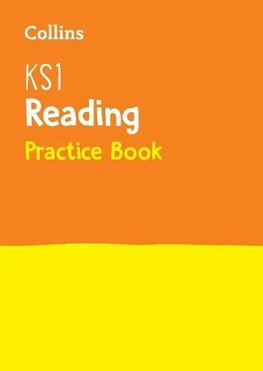 Sorry we don't currently have this.
Please click below and we will notify you when it is back in stock.
Short Description: Level: KS1... Read more
Product Description
Level: KS1
Subject: Reading
Prepare children for the KS1 Reading paper with confidence using SATs-style questions. Arrange by topic, this book gives children focused practice ahead of the tests.
* Prepares children for the SATs English Reading test
* Covers all the content and skills that children could be tested on
* Uses a variety of reading texts (non-fiction, fiction and poetry)
* Contains regular progress tests to check understanding
* Includes answers and mark scheme
* Can be used alongside other books in the Collins KS1 SATs Practice range
KS1 Reading SATs Question Book Paperback edition by Collins KS1