Max and Harvey: In a Book
A Hardback edition by Max Mills and Harvey Mills in English (Oct 16, 2017)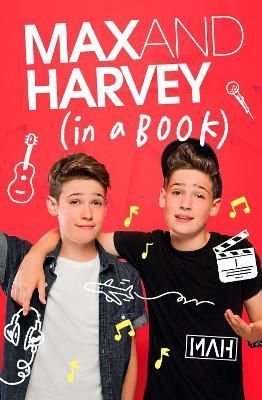 No longer available for delivery before Christmas to the United States

FREE delivery to United States in 7-13 working days

Ready To Go

This book will leave our UK warehouse within 1-2 working days.
Short Description: Yo guys,... Read more
Product Description
Yo guys,
Welcome to MAX AND HARVEY (in a book)! Our lives changed last year when we joined Musical.ly. So this year we wanted to keep a record of all the things that have happened to us - and this is it!
So if you want to know:
* How we ended up making a TV show with CBBC
* What it's like to meet famous dogs from the internet
* What Max's favourite vegetable is
...then this is the book for you!
We hope you enjoy it!
Max and Harvey: In a Book Hardback edition by Max Mills