Occupied
A Hardback edition by Joss Sheldon in English (Jun 18, 2016)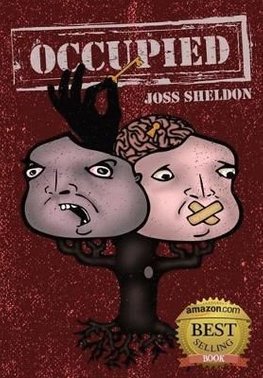 Short Description: SOME PEOPLE LIVE UNDER OCCUPATION.... Read more
Product Description
SOME PEOPLE LIVE UNDER OCCUPATION.
SOME PEOPLE OCCUPY THEMSELVES.
NO ONE IS FREE.
Step into a world which is both magically fictitious and shockingly real, to follow the lives of Tamsin, Ellie, Arun and Charlie; a refugee, native, occupier and economic migrant. Watch them grow up during a halcyon past, an everyday present, and a dystopian future. And be prepared to be amazed.
Inspired by the occupations of Palestine, Kurdistan and Tibet, and by the corporate occupation of the west, 'Occupied' is a haunting glance into a society which is a little too familiar for comfort. It truly is a unique piece of literary fiction...
"A unique piece of literary fiction" - The Examiner
"Darker than George Orwell's 1984" - AXS
"Candid and disquieting" - Free Tibet
"Genre-busting" - Pak Asia Times
"A must read" - Buzzfeed
Occupied Hardback edition by Joss Sheldon
Product Details
Product Specification
Author

ISBN-13

9781786971098

Format

Hardback, With printed dust jacket

Publisher

Publication date

Jun 18, 2016

Pages

354

Product dimensions

159 x 236 x 24mm

Weight

649g
Categories
Fiction Science Fiction & Fantasy Sci-Fi