On Aquinas
A Paperback edition by Herbert McCabe in English (Feb 21, 2008)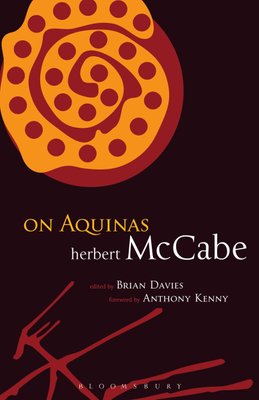 Short Description: The revival of interest in Aquinas has run simultaneously with the rise of interest in Aristotle, on whose philosophy Aquinas based his own. On Aquinas is a masterly work of... Read more
Product Description
The revival of interest in Aquinas has run simultaneously with the rise of interest in Aristotle, on whose philosophy Aquinas based his own. On Aquinas is a masterly work of exposition written with breathtaking clarity. By the use of simple modern analogy Mccabe brings Aquinas`s thought to life and underlines the crucial influence of Aquinas on our own contemporary thought. It is rare to find a work of philosophical exposition which is exciting to read. Even those who are unfamiliar with Aquinas will find this book gripping. Published posthumously, this study is thoroughly rewarding and will increase McCabe's reputation as one of Britain's finest theologians of recent years.
On Aquinas Paperback edition by Herbert McCabe
Product Details
Product Specification
Author

Foreword by

ISBN-13

9780860124610

Format

Paperback,

Publishers

Publication date

Feb 21, 2008

Pages

192

Product dimensions

130 x 198 x 11mm

Weight

206g
Introduction by Brian Davies; 1 The Historical Context; 2 Definitions and Descriptions; 3 The Cat and the Mouse; 4 Matter and Form; 5 The Self in the Narrative Mode; 6 Emotions; 7 Human Reasoning; 8 Knowledge; 9 Virtues and Vices; 10 Experience; 11 Imagination; 12 Temperateness.
Categories
Non-Fiction Religion Religion: General Philosophy Of Religion