Porous Boundaries
: Art and Essays
A Hardback edition by Cyril Reade in English (Jul 16, 2015)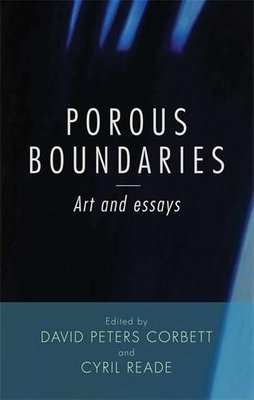 Short Description: This innovative and exciting volume celebrates the career and influence of Professor Janet Wolff. Janet Wolff has been a highly influential voice in the literature of sociology,... Read more
Product Description
This innovative and exciting volume celebrates the career and influence of Professor Janet Wolff. Janet Wolff has been a highly influential voice in the literature of sociology, cultural studies, visual studies and art history, as well as dance and modernism for several decades. Her work has significantly contributed to the way we view issues as diverse as modernism, the flaneur, British and American art in the early twentieth century, and the gendered literature of modernity. The volume contains contributions from a number of Janet Wolff's collaborators and others who are associated with the fields in which she has worked. Contributors include Zygmunt Bauman, R B Kitaj, Griselda Pollock and Walid Raad. The book includes original artworks, memoirs and essays inspired by her example and which deal with questions she has discussed. The book will be of interest to academics and postgraduate students in any of these disciplines, as well as those interested by the form of a transatlantic academic career.
Porous Boundaries Hardback edition by Cyril Reade
Product Details
Product Specification
Edited by

Edited by

ISBN-13

9780719089855

Format

Hardback,

Publisher

Publication date

Jul 16, 2015

Pages

232

Product dimensions

152 x 248 x 25mm

Weight

453g
Introduction: Porous boundaries: Art and essays - Cyril Reade and David Peters Corbett
I. Monroe Avenue Branch, Rochester, New York; The Bakken Library, Minneapolis, Minnesota, Roger Mertin
II. Michael Ann Holly and Keith Moxey interview with Janet Wolff
III. 'I photographed an old dinette table.' - Allen Topolski
IV. Janet Wolff's artists - Howard Singerman
V. Woman in an Ermine Collar, after Kathleen McEnery Cunningham - Ruth Kessler
VI. Unprofessional painting: mass observation, modern art, and everyday life - Lucy Curzon
VII. The Catalogue - Cheryl Sourkes
VLLL. Creative marginality, collectors of the avant-garde - Vera Zolberg
IX. Reklame, Partisan Review - RB Kitaj
X. Dancing with Janet Wolff - Mark Franko
XI. Days of quiet, days of growth - Nancy Topolski
XII. Beauty and affect, time and art in our post-traumatic moment - Griselda Pollock
XIII. Minyan - Cyril Reade
XIV. New blueprints for knowledge production - Margot Bouman
XV. Preface to the third edition - Walid Raad
XVI. A certain modesty, or the ethics of gray - Jackie Stacey
XVII. Moving Shadows II/Reflections on Crossing LVI - Anne Subercaseaux
XVIII. Principles of Uncertainty - Joanna Scott
XIX. Pacific original - Arch Miller
XX. A few scattered (my own and borrowed) thoughts on the fate of intimacy, friendship and love in our liquid modern age - Zygmunt Bauman
XXI. Acropolis Revisited - Carl Chiarenza
XXII. Contributors
XXIII. Janet Wolff publications
Index -- .
Categories
Non-Fiction Art, Creative & Style Art & Art History The Arts: General Issues
Non-Fiction Psychology & Social Science Society & Culture: General Cultural Studies
Non-Fiction Psychology & Social Science Sociology & Anthropology Sociology