Prey
A Hardback edition by David Knight in English (May 5, 2017)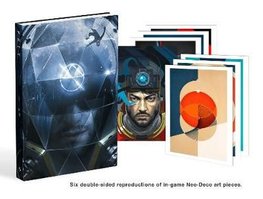 $31.82 + FREE delivery
RRP $39.99 You save $8.17 (20%)
Short Description: Discover the dark secrets of Talos I and save humanity with the Prey Collector's Edition Guide from Prima Games!... Read more
Product Description
Discover the dark secrets of Talos I and save humanity with the Prey Collector's Edition Guide from Prima Games!
Bonus Content: Only available in the Collector's Edition.
Premium Hardcover: Featuring gorgeous art?this is a must-have for any fan!
Detailed Maps: Use our illustrated maps to expertly navigate and explore the Talos I space station and uncover its secrets.
Complete Walkthrough: Coverage of the entire game, including strategy to survive the onslaught of hostile aliens and discover the truth about your past.
Weapons and Abilities: Learn everything you need to know about building and using tools, gadgets, and weapons. Includes the best strategies for utilizing and upgrading your alien abilities.
Hidden & Collectible Items Revealed: Find every item in the game, including Neuromods, Keycards, Audio Logs, and more!
Free Mobile-Friendly eGuide: Includes a code to access the eGuide, a web-access version of the complete guide optimized for a second-screen experience.
Prey Hardback edition by David Knight