Project X CODE Extra: Yellow-Gold Book Band, Oxford Level 3-9: Project X CODE Companion
A Paperback edition in English (Jan 18, 2016)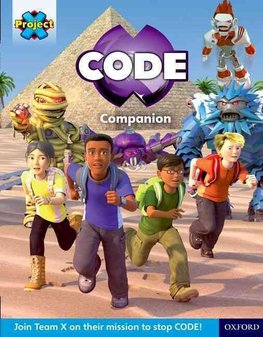 $12.64 + FREE delivery
RRP $14.75 You save $2.11 (14%)
Get 10% off your second book with code: 10APR19 when buying 2 or more items

FREE delivery to United States in 10-17 working days
Short Description: Project X CODE is a unique intervention programme that's proven to transform the lives of struggling readers. ... Read more
Product Description
Project X CODE is a unique intervention programme that's proven to transform the lives of struggling readers.
Motivate and inspire a love of reading with this companion to the Project X CODE series!
The Companion contains extra information about the characters, a comic book spread and Micro world-themed things to make and do. Designed to build motivation and promote talk, this is the perfect accompaniment to the series.
Project X CODE Extra: Yellow-Gold Book Band, Oxford Level 3-9: Project X CODE Companion Paperback edition by