Pure
: Now a major Channel 4 series
A Paperback edition by Rose Cartwright in English (Feb 7, 2019)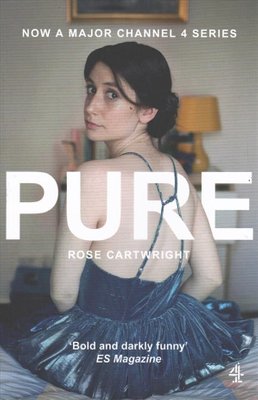 $9.16 + FREE delivery
RRP $11.76 You save $2.60 (22%)
FREE delivery to United States in 6-12 working days

Ready To Go

This book will leave our UK warehouse within 1-2 working days.
Short Description: Now a major Channel 4 series... Read more
Product Description
Now a major Channel 4 series
Rose Cartwright has OCD, but not as you know it. Pure is the true story of her ten-year struggle with `Pure O', a little-known form of the condition, which causes her to experience intrusive sexual thoughts of shocking intensity. It is a brave and frequently hilarious account of a woman who refused to give up, despite being undermined at every turn by her obsessions and enduring years of misdiagnosis and failed therapies.
Eventually, the love of family and friends, and Rose's own courage and sense of humour prevailed, inspiring this deeply felt and beautifully written memoir. At its core is a lesson for all of us: when it comes to being happy with who we are, there are no neat conclusions.
Pure Paperback edition by Rose Cartwright