Reservoir Dogs
A Paperback edition by Quentin Tarantino in English (Feb 21, 2000)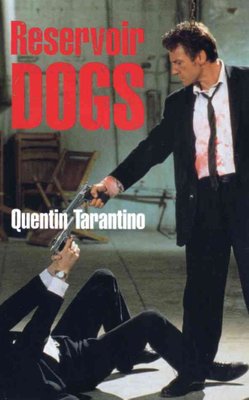 Get 10% off your second book with code: 10APR19 when buying 2 or more items

FREE delivery to United States in 11-18 working days
Short Description: When Reservoir Dogs burst upon the screen in 1992, it announced the arrival of one of the most charismatic and audacious voices in cinema today.... Read more
Product Description
When Reservoir Dogs burst upon the screen in 1992, it announced the arrival of one of the most charismatic and audacious voices in cinema today.
Reservoir Dogs is the story of a heist gone wrong, and how the group of outlaws concerned are subsequently undone in the course of their search for the enemy within.
Quentin Tarantino uses words like bullets and writes with a propulsive energy that is compellingly readable. As always with Tarantino, the style of the storytelling is restlessly inventive, showcasing not only his fine ear for frank and foul-mouthed dialogue but also his grasp of formal structure, comparable to that of the smartest crime novelists.
Reservoir Dogs Paperback edition by Quentin Tarantino