Southern Theory
: Social Science And The Global Dynamics Of Knowledge
A Paperback edition by Raewyn W. Connell in English (Dec 18, 2007)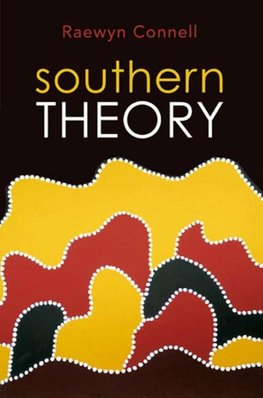 Short Description: In Southern Theory Raewyn Connell presents the case for a new ?world social science? ? one that is inclusive of many voices ? by arguing for a more democratic global recognition of... Read more
Product Description
In Southern Theory Raewyn Connell presents the case for a new ?world social science? ? one that is inclusive of many voices ? by arguing for a more democratic global recognition of social theory from societies outside the dominant European and North American metropole.
Intellectual production of the majority ?southern? world does in fact include theory, though its contribution is often marginalised and intellectually discredited by the metropole. Connell shows how social theory about the modern world from peripheral societies is equal in intellectual rigour and is often of greater political relevance to our changing world.
Beginning with an examination of the hidden assumptions of modern general theory, Southern Theory looks to the ?southern? social experience and the theories that have emerged from Australia, Indigenous peoples, Latin America, India, Africa, Islam and other post?colonial societies, as sources of important and vital contributions to world social science. These myriad theories offer valuable perspectives so crucial to the application of social theory in the contemporary world, having the power to transform the influence of the metropolitan hegemony on social thought by mutual regard and interaction.
Southern Theory is a major new work in social theory, drawing on anthropology, history, psychology, philosophy, economics and cultural studies, with wide?ranging implications for the social sciences in the 21st century.
Visit www.raewynconnell.net
Southern Theory Paperback edition by Raewyn W. Connell
Product Details
Product Specification
Author

ISBN-13

9780745642499

Format

Paperback,

Publisher

Publication date

Dec 18, 2007

Pages

272

Product dimensions

166 x 229 x 22mm

Weight

426g
Introduction.
Acknowledgments.
Part I: Northern Theory.
Empire and the creation of a social science.
Modern general theory and its hidden assumptions.
Imagining globalisation.
Part II: Looking South.
The discovery of Australia.
Part III: Southern Theory.
Indigenous knowledge and African Renaissance.
Islam and Western dominance.
Dependency, autonomy and culture.
Power, violence and the pain of colonialism.
Part IV: Antipodean Reflections.
The silence of the land.
Social science on a world scale.
References.
Index
Categories
Non-Fiction Psychology & Social Science Sociology & Anthropology Sociology Social Theory