Talon, on the Wing
A Paperback edition by Gigi Sedlmayer in English (Dec 16, 2013)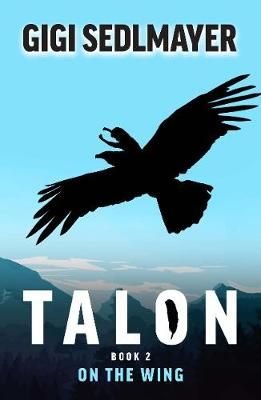 $17.72 + FREE delivery
RRP $18.95 You save $1.23 (6%)
This product will not arrive in time Christmas

FREE delivery to United States in 9-17 working days
Short Description: What Matica has dreamed ever since she first befriended the condors is actually happening. ... Read more
Product Description
What Matica has dreamed ever since she first befriended the condors is actually happening.
And now the adventures begin.
Matica is finally accepted into the community because of an incredible event. The people from the village love to see her with Talon and demand she tell them everything her incredible adventures with the condors.
Happy now to be small, Matica can do what she has always dreamed of - fly! Her closeness to Talon creates a seemingly impossible feat. In the meantime, her friendship with Amos continues to grow...
The scores of adventures with her beloved Talon help Matica to heal and gain confidence in herself, and the people in her life.
Talon, on the Wing Paperback edition by Gigi Sedlmayer