Tao Te Ching
A Paperback edition by Professor Lao Tzu in English (Apr 11, 2013)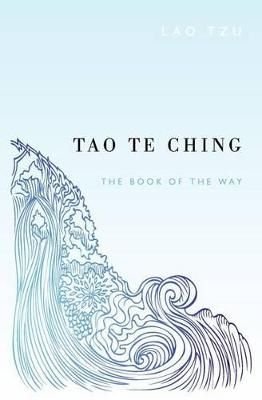 Short Description: Unusual among the scriptures of the world's religions, the Tao Te Ching is not a chronicle of gods and heroes. Instead, it is a series of meditations on the mysterious nature of... Read more
Product Description
Unusual among the scriptures of the world's religions, the Tao Te Ching is not a chronicle of gods and heroes. Instead, it is a series of meditations on the mysterious nature of the Tao--the Way, the guiding principle, the source of all existence.
According to Lao Tzu (a name meaning "the old master"), the Tao is found where we would least expect it--not in the strong but in the weak; not in speech but in silence; not in doing but in "not-doing."
Wise yet worldly, spiritual yet practical, the Tao Te Ching is beloved by seekers all the world over. Huston Smith says, "A testament to humanity's at-home-ness in the universe, it can be read in half an hour or a lifetime."
This new edition features a lucid, poetic translation that makes the Tao Te Ching accessible to contemporary readers. In a review of various translations, TaoTeachingMe.com says: "It makes a great gift... Every other sentence is a memorable quote. This is our favorite lightweight travel edition [of the Tao Te Ching]."
Tao Te Ching Paperback edition by Professor Lao Tzu