Tell Me No Secrets
A Paperback edition by Lynda Stacey (Feb 8, 2018)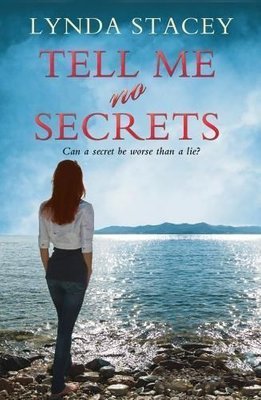 FREE delivery to United States in 6-12 working days

Ready To Go

This book will leave our UK warehouse within 1-2 working days.
Short Description: Can a secret be worse than a lie?... Read more
Product Description
Can a secret be worse than a lie?
When a tragic car accident leaves Kate Duggan with a life-altering scar, it serves as a daily reminder that she was `the one to walk away' - not everyone in the car was so lucky and the guilt is a constant burden.
On the surface her fiance Rob is supportive - but behind closed doors it's a very different story. He's controlling, manipulative and definitely up to something ...
Kate begins a new job working for a firm of private investigators and meets the enigmatic Ben Parker. He is a man of few words and Kate is immediately drawn to him, but Ben's silence conceals a devastating past.
As Kate and Ben begin their first assignment, they become close. But, what they don't realise is how close to home the investigation will bring them, or who will be hurt in the process ...
Tell Me No Secrets Paperback edition by Lynda Stacey