The Art Of Mass Effect: Andromeda
A Hardback edition by BIOWARE in English (Mar 21, 2017)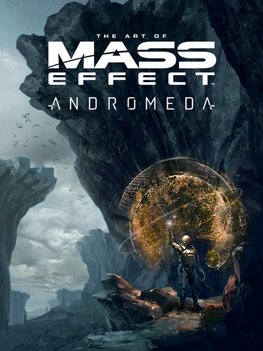 $30.99 + FREE delivery
RRP $39.99 You save $9.00 (22%)
Short Description: The award-winning Mass Effect series captured the renegade hearts and paragon souls of gamers everywhere with it's memorable characters, stunning visuals, and visceral combat! Now,... Read more
Product Description
The award-winning Mass Effect series captured the renegade hearts and paragon souls of gamers everywhere with it's memorable characters, stunning visuals, and visceral combat! Now, journey to a new galaxy with Dark Horse's The Art of Mass Effect Andromeda- featuring never-before-seen art of the hotly anticipated game's characters, arsenal, locations, vehicles, and more! This deluxe hardcover is an essential addition to any gamer's collection!
Dark Horse will release The Art of Mass Effect: Andromeda simultaneously with the game!
Exclusive never before seen concept art from the making of Mass Effect Andromeda!
The comprehensive companion to the wildly anticipated Mass Effect Andromeda!