The Death File
: A Gripping Serial Killer Thriller with a Shocking Twist
A Paperback edition by J. A. Kerley in English (Dec 14, 2017)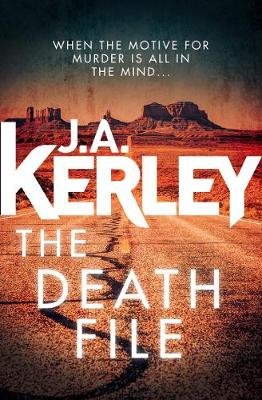 Short Description: Detective Carson Ryder returns, on the trail of a brutal killer with mysterious motives.... Read more
Product Description
Detective Carson Ryder returns, on the trail of a brutal killer with mysterious motives.
Two psychologists are murdered 2000 miles apart - one in Phoenix, Arizona, one in Miami, Florida.
Amazingly, both have noted down the name of Carson Ryder - a detective with the Florida Center for Law Enforcement who specializes in catching psychopathic killers.
Carson joins forces with troubled Phoenix Detective Tasha Novarro to trace a ruthless killer whose advantages include an uncanny talent for persuasion, an utter lack of remorse, and the horrifying ability to predict their every move. A killer even Carson might not be capable of stopping...
The Death File Paperback edition by J. A. Kerley