The Girl from the Other Side: Siuil, A Run Vol. 3
A Paperback edition by Nagabe in English (Nov 6, 2017)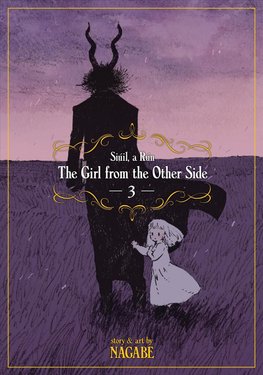 No longer available for delivery before Christmas to the United States

FREE delivery to United States in 7-13 working days

Ready To Go

This book will leave our UK warehouse within 1-2 working days.
Short Description: HOMECOMING... Read more
Product Description
HOMECOMING
Shiva's aunt has come to the Outside to bring her home, with several soldiers in tow. Alarmed at this show of force, Teacher tries to protect Shiva, but to no avail. Meanwhile, chaos threatens to engulf the small hamlet on the Inside. Where does Shiva truly belong?
The Girl from the Other Side: Siuil, A Run Vol. 3 Paperback edition by Nagabe