The Girl King
A Paperback edition by Mimi Yu (Jul 9, 2019)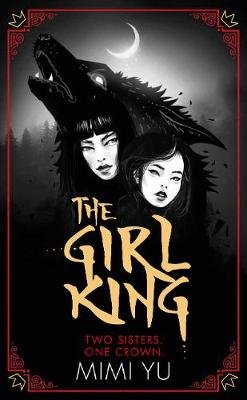 $9.93 + FREE delivery
RRP $10.46 You save $0.53 (5%)
Available to pre-order.

Dispatched by July 9, 2019 with FREE delivery to United States
Short Description: A girl king without a crown; a boy wolf without a pack; a new Empress without control: their paths will clash in this sweeping YA fantasy of privilege, power and the weight of... Read more
Product Description
A girl king without a crown; a boy wolf without a pack; a new Empress without control: their paths will clash in this sweeping YA fantasy of privilege, power and the weight of history.
Princess Lu has long expected to become the dynasty's first 'Girl King' - so she is dismayed when her father announces her betrothal to her cousin Set and names him the next emperor. Lu needs an ally - and an army - if she is to have any hope of reclaiming her birthright.
Nokhai was the lone survivor when his family of wolf shapeshifters was slaughtered by the empire. Nok never learned to shapeshift, until the same night he encounters the fleeing Princess Lu and their fates become ensnared.
Lu's younger sister Min finds herself Empress to the new Emperor Set. But Min harbours a sinister power, one that could be the key to securing Set's reign and merging the old magics with the empire's modern military might. . .
The Girl King Paperback edition by Mimi Yu