The Pretty Nostalgic Yearbook
A Paperback edition by Nicole Burnett in English (Oct 23, 2015)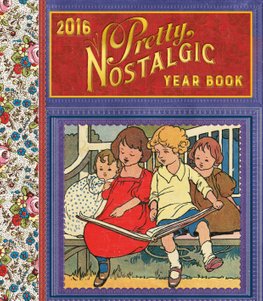 Short Description: This is the perfect read for anyone who yearns for times gone by and respects the past enough to see that not all modern things are good for us.... Read more
Product Description
This is the perfect read for anyone who yearns for times gone by and respects the past enough to see that not all modern things are good for us.
Pretty Nostalgic living is about spending wisely, wasting less and appreciating more. This book guides you through the seasons, sharing pearls of wisdom, fascinating facts and awe-inspiring stories from times gone by.
Curated, edited and written by Nicole Burnett, the founder of Pretty Nostalgic and the society of Nostalgianeers, along with contributions from fellow members.
Each page is gloriously illustrated with genuine vintage and antique images from the Pretty Nostalgic Archive, alongside original photographs and artwork.
No matter how old you are you can't help but get a warm glow from reading this unique volume of nostalgia-inspired common sense, which acts as an antidote to our hectic modern lives. A book to be treasured all year round and for many years to come.
The Pretty Nostalgic Yearbook Paperback edition by Nicole Burnett