The Royal Runaway
A Paperback edition by Lindsay Emory in English (Oct 9, 2018)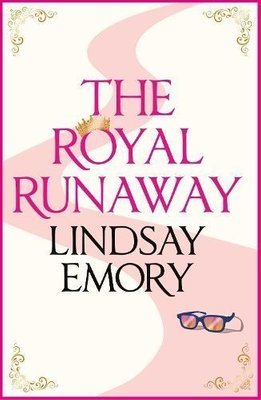 Sorry we don't currently have this.
Please click below and we will notify you when it is back in stock.
Short Description: Optioned for film!... Read more
Product Description
Optioned for film!
'Thea is a whip-smart princess for the modern era... The story's greatest strength is its twisting spy tale, as it takes one unexpected turn after another' Entertainment Weekly
'Happily ever after gets a refreshing update. This imaginative, absorbing, and empowering story is a must-read' Kirkus Reviews
Filled with intrigue, romance and mystery, Lindsay Emory's The Royal Runaway will whisk you away on a romantic, glamorous and royal adventure. For fans of The Princess Diaries and The Royal We with a splash of James Bond and The Bourne Identity.
Princess Theodora Isabella Victoria of Drieden of the Royal House of Laurent is so over this princess thing.
After her fiance jilted her on their wedding day, she's back home, having spent four months in exile. Aka it's back to putting on a show for the Driedish nation as the perfect princess they expect her to be. But Thea's sick of duty, so when she sneaks out of the palace and meets a sexy Scot named Nick in a local bar, she relishes the chance to be a normal woman for a change.
But just as she thinks she's found her Prince Charming, he reveals his intentions are less than honourable: he's a spy and he's not above blackmail. As they join forces to find out what happened the day her fiance disappeared, together they discover a secret that could change life as they know it.
Funny, fast-paced, and full of more twists and turns than the castle Thea lives in, The Royal Runaway is a fresh romantic comedy that will leave you cheering for the modern-day royal who chucks the rulebook aside to create her own happily-ever-after.
Raves for The Royal Runaway:
'Captivating! Full of twists and turns, The Royal Runaway will keep you guessing and cheering for a Royal happily-ever-after!' Geneva Lee
'The perfect royal romp, like The Princess Diaries meets James Bond' Teri Wilson
The Royal Runaway Paperback edition by Lindsay Emory
Product Details
Product Specification
Author

ISBN-13

9781472258199

Format

Paperback,

Publishers

Publication date

Oct 9, 2018

Pages

288

Product dimensions

135 x 177 x 19mm

Weight

230g
Categories