Tin Baths, Tallymen & Time Travel
A Paperback edition by Marianne Green (Aug 27, 2015)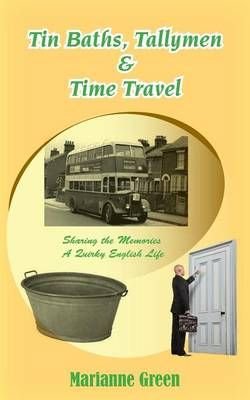 Short Description: Travel time with a blast from the past. Marianne takes you on an epic journey through some of the most memorable historical times of the 20th century. History comes to life as she... Read more
Product Description
Travel time with a blast from the past. Marianne takes you on an epic journey through some of the most memorable historical times of the 20th century. History comes to life as she relays occurrences with flying saucers, meeting many of the 1960s and 1970s pop stars, and disclosing much of her quirky and professional journey along the way, including some extraordinary paranormal experiences.
Meet Amelia, Marianne's intuitive grandmother, and become involved in her profound passion of the horse racing world.
Marianne's own intuitiveness has also led to many an unexplained experience, some of which were well-kept secrets for many years.
This colourful biography is written from the heart, from experiencing those monumental times as she endeavours to share her unique take on an exceptional time of global change.