Working-Class Organisations and Popular Tourism, 1840-1970
A Paperback edition by Susan Barton in English (Apr 1, 2011)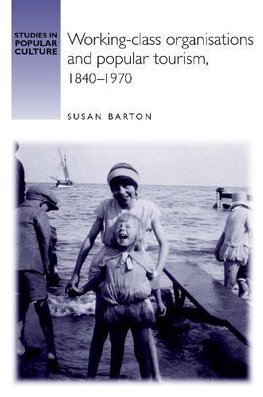 $23.93 + FREE delivery
RRP $28.95 You save $5.02 (17%)
Short Description: Today, many people take the idea of holidays for granted and regard the provision of paid time off as a right. This book argues that popular tourism has its roots in collective... Read more
Product Description
Today, many people take the idea of holidays for granted and regard the provision of paid time off as a right. This book argues that popular tourism has its roots in collective organisation and charts the development of the working class holiday over two centuries. Starting with the cult of St. Monday, the problem of absenteeism of northern textile workers during Wakes Week, and ending with the cheap foreign package holiday of the late twentieth century, this study recounts how short, unpaid and often unauthorised periods of leave from work became organised and legitimised through legislation, culminating with the Holidays with Pay Act of 1938. Moreover, this study finds that it was through collective activity by workers - through savings clubs, friendly societies and union activity - that the working class were originally able to take holidays, and it was as a result of collective bargaining and campaigning that paid holidays were eventually secured for all. This fascinating study will be of use to students and scholars of social history, travel and tourism and labour studies.
Working-Class Organisations and Popular Tourism, 1840-1970 Paperback edition by Susan Barton
Product Details
Product Specification
Author

ISBN-13

9780719065910

Series

Format

Paperback,

Publisher

Publication date

Apr 1, 2011

Pages

256

Product dimensions

152 x 234 x 19mm

Weight

362g
Introduction
1. No Grand Tours - tourism before 1850
2. Workers and the Great Exhibition - the origins of the package holiday
3. Holidays without pay
4. Collective bargaining for holidays with pay
5. Accommodation for working class visitors
6. Holidays and the state - planning for workers' needs after the Holidays with Pay Act
7. Brits abroad
Conclusion
Bibliography
Index -- .
Categories
Non-Fiction Psychology & Social Science Society & Culture: General Cultural Studies